Times Education Icon Award 2019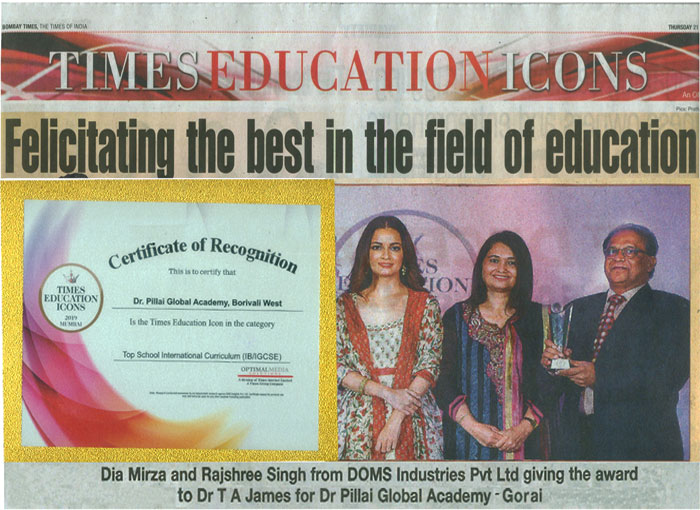 School Excellence Award
School Excellence Award for the top 500 schools of India 2018-2019 6th National Conference held at high tech city hotel Avasa in Hyderabad
National conference for teaching, learning & leadership
Award for
Best International School
Sports Education
Safety & Security
Life Skill Education
Techno Smart School of the year
For attaining excellence in growth and enhancement of school education prioritising the 21st century demands of future leaders.
The Bombay Times Over All Best Educational Institute Award
Times Education 2018: The extravagant award ceremony was conducted at St. Regis, Parel on 29 Oct, 2018.
Dr. Pillai Global Academy once again emerged as a winner, this time, as a group. (Gorai and Panvel) in conducting the International Curriculum (IB & CAIE)
Our Dy. CEO Dr. Sharda Sharma proudly received the award by the hands of Bollywood celebrities.
This award reflects the hard work and passion of my teachers, as compared to all the other schools, says Dr. Sharma, giving credit to the staff, students and parents in her interview with Times.
Endorsement by such organisations as Times of India, motivates us to continue walking with a positive outlook, crossing milestones as the years go by.
Hearty Congratulations to the staff, students and parents!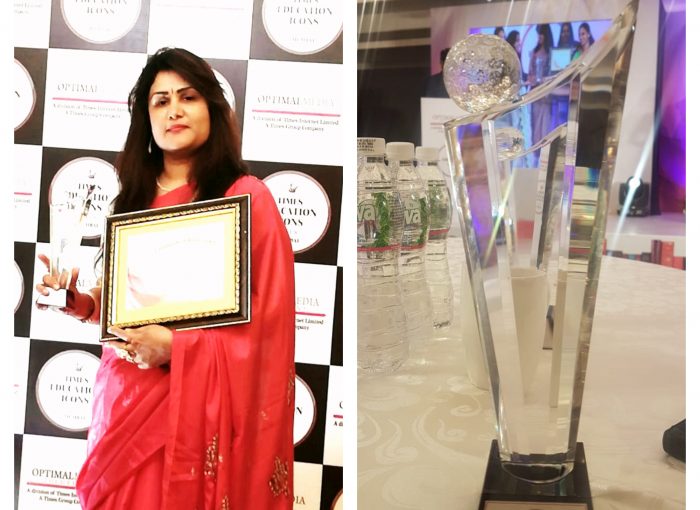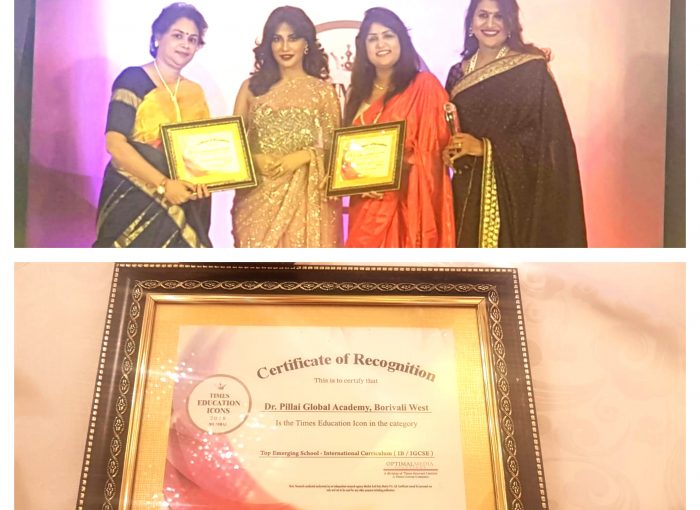 'Times Education Icons' Award